Nov 23, Kathmandu- Twitter, which used to be the center of serious debate and logical debate when there are various campaigns and crises around the world, is now itself in crisis. Almost 3 weeks ago, after American billionaire Elon Musk bought its ownership for about 44 billion dollars, every day this social networking platform is becoming a part of the debate for one reason or another.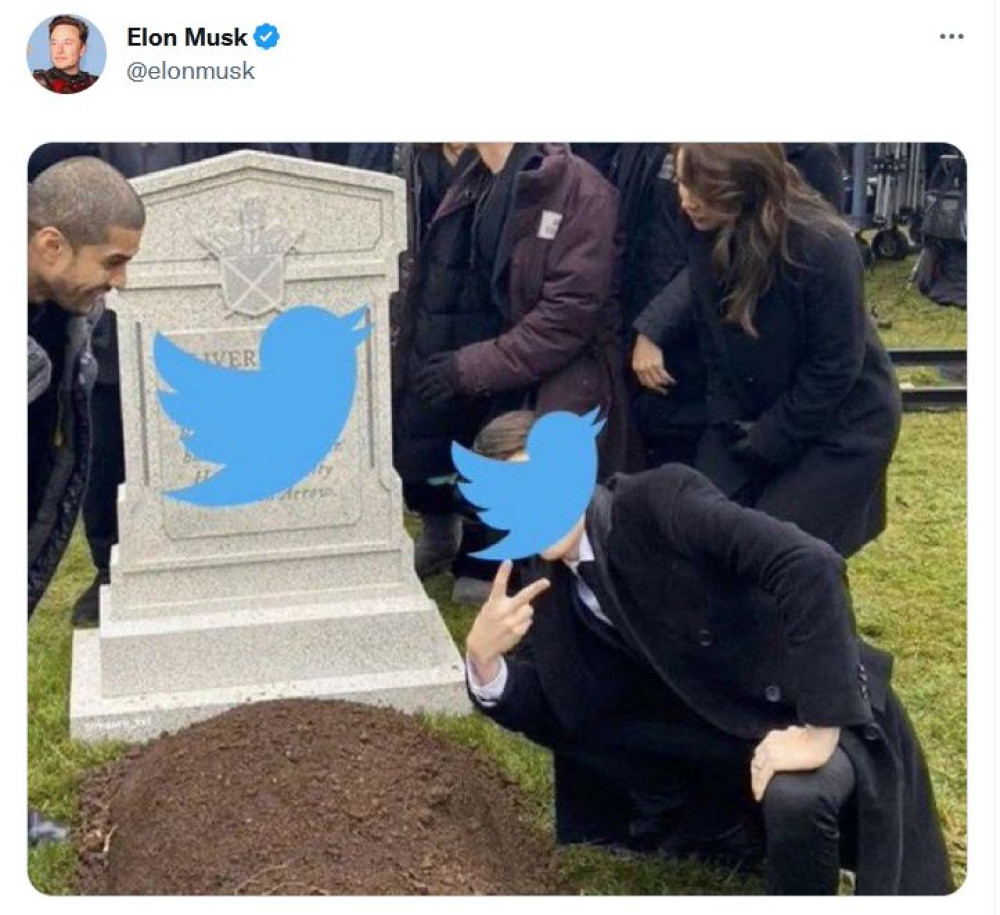 After purchasing the company, Musk announced that 'this beast is now free', and in the following days, he has been manipulating the company, including the chief executive officer, giving opportunities to thousands of employees, and announcing the monthly fee for verification. Due to this, Twitter is under pressure both internally and publicly. Not only that, but Twitter is also in more controversy due to controversial actions and expressions such as bringing back the Twitter accounts of former US President Donald Trump, rap singer Kanye West and others who were suspended on charges of discrimination and inflammatory speech. In the past few weeks, as more employees and agencies have ended their relationship with the company, hundreds have started claiming that the end of Twitter is near by writing #RIPTwitter.
Is the end of this company and platform really near?
Various analysts have said that Twitter's first immediate crisis is a technical problem. The direct technical risk of this network has increased due to the increase in the number of key people who have been involved in the server, website, and its security for a long time leaving the company. Twitter's head of cyber security also left the company last week. So far, nothing has been said about whether another person has been appointed in his place.
It is estimated that this network, which is used by almost 300 million people, is at risk of not working at any time after the relationship with some agencies related to security and management is terminated. In recent days, Twitter's copyright strike system has also stopped working, according to international media. In the last few weeks, many technical problems such as replies not being visible, followers not being known, taking time to open, and private tweets being made public have come out.
Another problem of this company is the entanglement with advertisers. The main source of Twitter's income, which is expected to generate nearly $4.5 billion in 2021, is advertising revenue. As soon as Musk took over the new ownership of Twitter, the business community, which began to disperse, has been cutting down on advertising, both formally and informally. Before he took ownership, Musk wrote an open letter to advertisers, saying that he understood the concerns of that community and tried to convince them to work on them. But as soon as the rumors of buying Twitter began to circulate, the businessmen did not believe Musk's request, who appeared to be aggressive about fake accounts and Twitter's investigation of those who made controversial statements on various topics. Musk himself has admitted that Twitter is losing more than four million dollars on a daily basis. This sequence has not stopped in recent days. Instead, the global recession is likely to exacerbate the problem.
Another added problem for Twitter is the distraction from its brand value. Musk has terminated accounts that were controversial and were suspended on charges of misusing Twitter to spread incitement and discrimination. By suspending these accounts, Twitter wanted to send a clear message that its platform should not be used to incite violence, hate speech, and false information and rumors. On top of that, various reports have also shown a significant increase in hateful expressions on Twitter after Musk's arrival. Cases like these are beginning to show that Twitter has lost credibility as a brand.
Regardless of the arguments in favor/against, it is clear that Twitter, which has become a platform used by millions of people to communicate information, share news and ideas, as well as raise diverse opinions, has now been pushed towards a crisis. How will the world's richest man overcome these short-term and long-term problems or will this platform end? This question has been watched with great interest.