February 25, Kathmandu- The government has transferred and posted 31 joint secretaries at a time. Two days after the House of Representatives was reconstituted by the Supreme Court, the Ministry of Federal Affairs and General Administration has transferred so many high-ranking civil servants at once.
Khagendra Prasad Rijal has arrived at the Home Ministry. Earlier, he was in power and was brought home. Similarly, Chhavilal Rijal has also been brought home from the Ministry of Communications. Ram Prasad Acharya has been transferred from the Ministry of Defense to the Office of the Prime Minister and Council of Ministers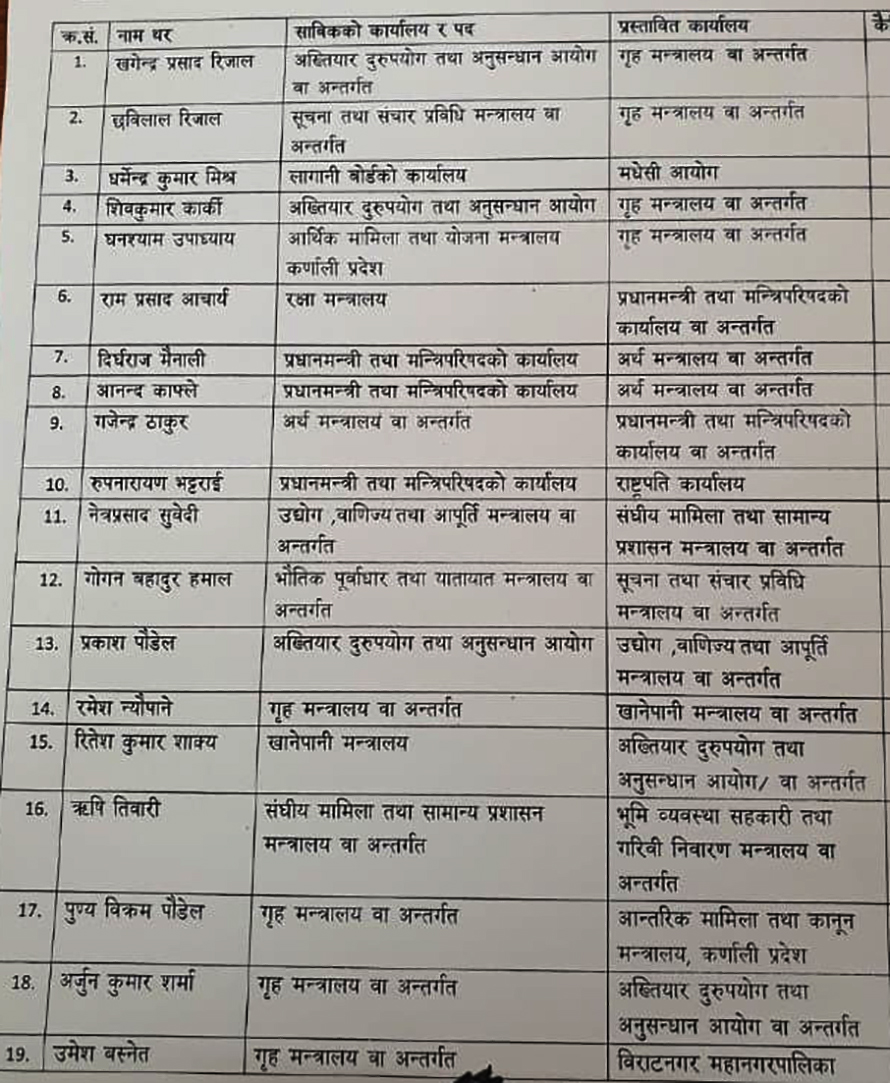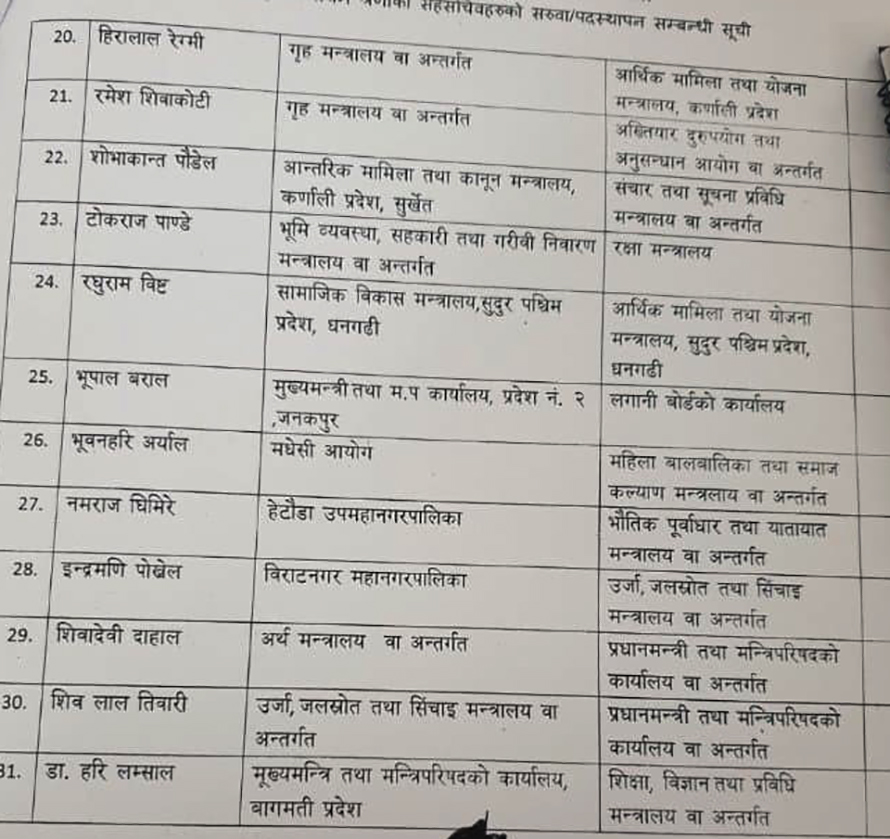 Dharmendra Kumar Mishra, who is in the office of the Investment Board, has been taken to the Madhesi Commission, while Dirgharaj Mainali has reached the Ministry of Finance from the office of the Prime Minister and Council of Ministers. Gajendra Thakur, who was very controversial in the Melamchi project, has been taken to the Prime Minister's Office.